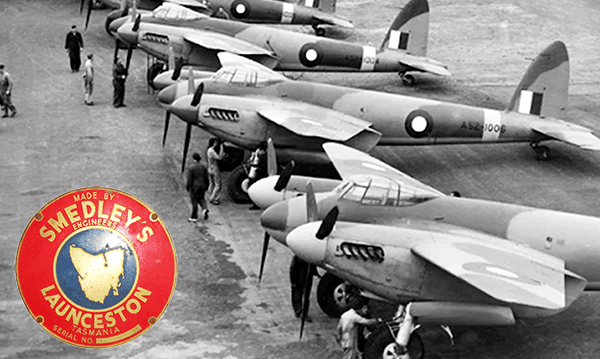 To support the Australian war effort, various machines were designed and built by Smedley's Engineers for the Defence Department during WWII.
As a result, Smedley's Engineers designed and supplied over 150 unique bandsaws to the RAAF. The bandsaws were then used in the manufacture of the de Havilland Mosquito aircrafts in Australia.
During that time, the Smedley's Engineers brass plate (pictured above) was affixed to all machinery designed and manufactured in the Launceston workshop. This included the bandsaws for the de Havilland Mosquito aircrafts.