Get a Quote For Your Project
Smedley's Engineers offers its specialised engineering services to businesses and organisations around Australia and the Asia-Pacific region.
Smedley's Engineers are considered leaders in the heavy vehicle and transport industry. Our specialised and expansive Automotive Engineering services ensures that we provide our clients and partners with end-to-end support. Our Automotive Engineering services include:
Performance Based Standards (PBS)
Vehicle Certification, Compliance & Imports
ADR certification with the Australian Government
Vehicle Type Approval (VTA)
Component Type Approval (CTA)
Concessional RAV / Second Stage Manufacture (SSM)
Vehicle compliance: submissions under the RVSA / ROVER
Vehicle import approvals
VIC, NSW & QLD vehicle modification approvals and testing (VBS6; AVE, AP, VSCCS or VASS)
Heavy Vehicle & Light Vehicle Engineering
Finite element analysis
Mechanical equipment design
3D modelling & digital pre-assembly
Fabrication drawings
Suspension kinematic modeling
Proving ground & in-field testing of vehicle performance using our extensive instrumentation suite
Testing: ADR, RFS, SRT & more
Smedley's Engineers is an approved test facility which offers comprehensive support entailing the design of the product/s through to the issuance of a Component Type Approval and other requirements based on the manufacturer's needs.
Australian Design Rule (ADR); including but not limited to:
ADR3 – Seats and seat anchorages
ADR5 – Anchorages for seatbelts
ADR29 – Side door strength
ADR35 – Commercial vehicle braking systems
ADR38 – Trailer braking systems
ADR59 – Standards for omnibus rollover strength
ADR62 – Mechanical couplings
ADR63 – Trailers designed for use in road trains
ADR65 – Road vehicle speed limiter
ADR83 – Noise
ADR84 – Front underrun impact protection - click on the link for further details https://smedleys.co/project/adr84-and-adr91-underrun/
ADR91 – Rear underrun impact protection - click on the link for further details https://smedleys.co/project/adr84-and-adr91-underrun/
UN ECE R73 – Lateral protection devices (Side Underrun)
VSB1 – Trailers with an Aggregate Trailer Mass of 4.5 tonnes or less
VSB11 – Road Friendly Suspension (RFS) testing
VSB14 – National Code of Practice for Light Vehicle Construction and Modification (NCOP)
Static Roll Threshold (SRT) testing
Policy Regulation & Safety
Vehicle performance validation: policy, regulation & safety
Crash or incident investigation & reconstruction
Heavy vehicle & operations safety auditing
Regulation or policy review & advice
Technology review & advice
Certified load restraint plans (Load Restraint Guide)
Infrastructure Engineering
Smedley's Engineers has dedicated its abilities to expanding into other engineering service areas. This includes infrastructure with a focus on mechanical equipment and built environment. As a result, Smedley's Engineers is fully equipped to provide support for the following:
Mechanical Equipment & Built Environment
Mechanical equipment design
Plant accessways, ladders, platforms, pipework & supports
Plant reverse-engineering, non-cadastral GPS site feature survey, digitisation & digital twins
Fabrication details, pipework spools & structural steel detailing
Earthworks design & volume analysis
Carpark layout design including vehicle swept paths
GIS data analysis, geolocation and BIM/spatial data integration
General & Mechanical Engineering
Upholding a rich history in general and mechanical engineering expertise which dates back to World War II, Smedley's Engineers has carried on a reputation of being versatile in its ability to solve any problem or job it has been presented with. This remains the same today. The team at Smedley's Engineers are experienced and trained in both general and mechanical engineering practices, including:
General Engineering
Design for machining, fabrication, fibre reinforced polymer & additive manufacture
Reverse engineering, 3D scanning, coordinate measurement & photogrammetry
Design, validation & assessment to Australian Standards
Mechanical Engineering
Smedley's Engineers provides mechanical engineering services specific to each job request. To determine if Smedley's Engineers is capable of supporting your plans, please speak with one of our engineering consultants.
Which service do you need? Contact us >>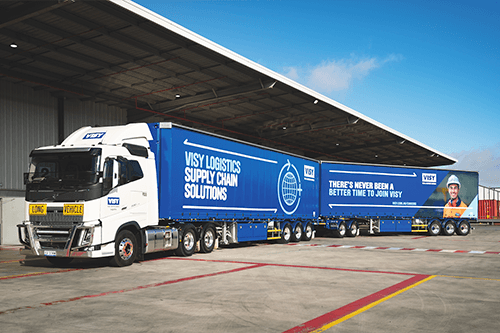 Automotive & Heavy Vehicle Engineering
Contact us today to request your free quote or consultation.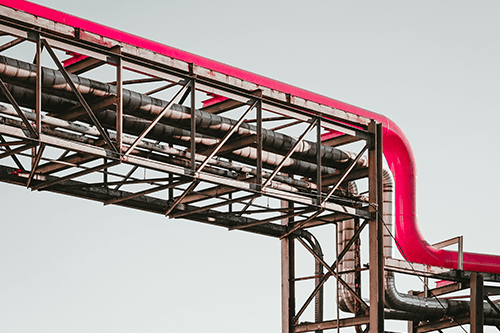 Infrastructure & Civil Engineering
Contact us today to request your free quote or consultation.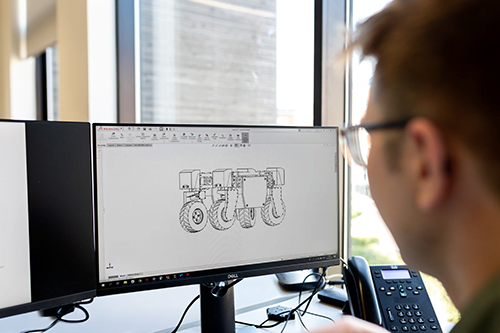 General & Mechanical Engineering
Contact us today to request your free quote or consultation.