The Smedley's Engineers Team
The Smedley's Engineers team consists of a dynamic group of highly qualified and educated professionals, with experience across all corners of the engineering landscape. Our workplace culture is built on teamwork, diversity, positivity and a drive to deliver innovative solutions.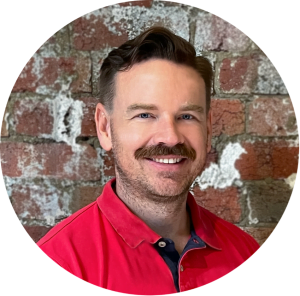 Robert Smedley
Managing Director & Senior Engineer
Robert Smedley has always shared a passion for all things automotive. After getting his Bachelor of Engineering majoring in Robotics and Mechatronics, Robert moved into the domain of heavy vehicle braking systems with Knorr-Bremse Australia Pty Ltd.
While working with this internationally renowned company, Robert rose to the position of Senior Engineer, responsible for Knorr-Bremse's range of Advanced Braking Technologies and Brake System Design. He was a key member of Knorr-Bremse's global team of Advanced Braking Technology experts, and continues to be recognised for his role as the engineer responsible for rolling out the first Australian-built trucks to be fitted with 'ESP' for Kenworth trucks.
This high-level experience saw him appointed as Principal Engineer (Heavy Vehicle Freight Network) for the Queensland Department of Transport and Main Roads. He advised on the technical issues relating to the construction and dynamic performance of heavy vehicles, and the interrelationship between road geometry and heavy vehicle operating characteristics. He was also actively involved in evaluating and managing the impacts of heavy vehicles and advising other agencies and associations.
In December, 2013, Robert joined with his father Alan to regenerate the Smedley family's innovative and passionate leadership in Australia's heavy vehicle engineering industry. Robert maintains a high level of involvement in the heavy vehicle industry in Australia through his participation in industry reference groups and associations at industry events.
And as well as his managerial obligations he also encourages a very hands on approach to the heavy vehicle industry, regularly getting behind the wheel of an 18 speed multi-combination vehicle and putting it to the test.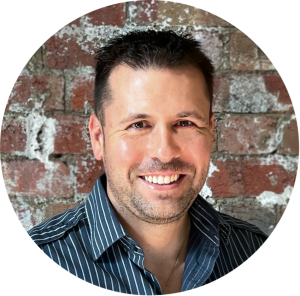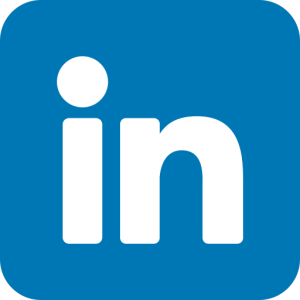 Dean Abram
Operations Manager & Senior Engineer

With extensive experience in all aspects of heavy vehicle engineering and vehicle design certification, Dean joined the Smedley's team in 2016 as Senior Heavy Vehicle Engineer.
Across his diverse career, which includes both technical and sales roles, he has worked with major names in the freight vehicle industry including Kenworth/Paccar, Mercedes-Benz Trucks and Mercedes-Benz Military Vehicles, AeroMobiles in Singapore, and Daimler Trucks Sydney.
He has also managed his own business in Australia, providing specialised vehicle homologation, certification and vehicle import for a Singaporean manufacturer and supplier, while also being a Licenced Certifier under the Roads and Maritime Services (RMS) Vehicle Safety Compliance Certification Scheme (VSCCS).
Graduating with a Bachelor of Mechatronics Engineering with Honours from Monash University, Dean's keen interest in trucks saw him take on a sales role where he learned important aspects of the industry at the front line, enabling him to genuinely understand the needs of the customers from a purchasing perspective.
Prior to this, he was in specialised engineering roles, where he was able to apply his technical aptitude in the fields of vehicle testing, performance analysis (for both commercial and military use), design development, compliance, and vehicle safety.
As well as his stand-out communication and analysis skills, developed over many years liaising with government agencies and external stakeholders, Dean has built an envied reputation for his astute problem solving, and creative approach to tackling the varied and ever-changing challenges of the modern heavy vehicle industry to deliver optimum outcomes for his clients.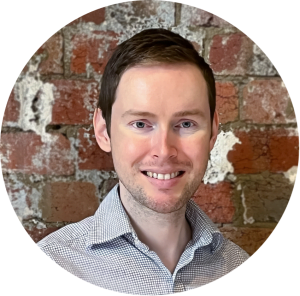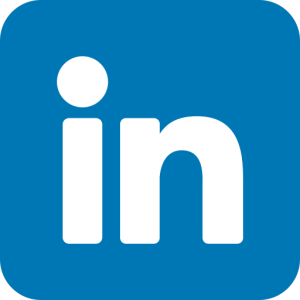 Andrej Bucko
Senior Engineer
Andrej joined Smedleys as a Senior Engineer in 2018 after almost a decade at ARRB where he honed his skills in the field of vehicle dynamics.
Graduating from Monash University, Clayton in 2011, with both a degree in mechanical engineering, and a Bachelor of Science (majoring in physics and maths), Andrej has successfully combined the academic and theoretical aspects of these disciplines with a practical aptitude that sets him apart from many in his field.
He brings substantial heavy vehicle knowledge, together with expertise in AutoSIM, ADAMS and Trucksim simulation packages, and is an accredited performance based standards (PBS) assessor. These skills ensure that he is quick to identify potential engineering, design and performance challenges well in advance, and then apply his knowledge, with integrity and scientific rigor, to find effective and efficient solutions.
Andrej credits his success to his keen interest in seeing how his vehicle combinations perform in simulation, and motivated by the knowledge that he is able to help increase the productivity and safety of Australia's heavy vehicle fleet. When not watching animations of trucks, Andrej can often be found at the gym or making YouTube videos.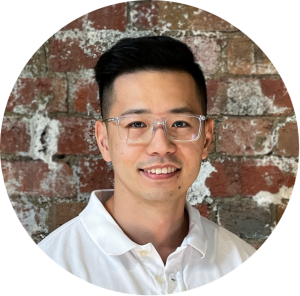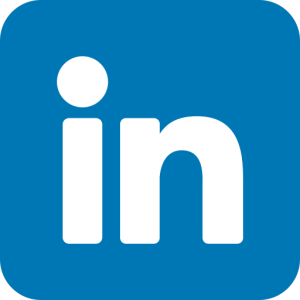 Brian Chuang
Senior Engineer
With a natural gift for maths, science and design, Brian always seemed destined to be an engineer; a field in which he could put his considerable skills to good use, finding and developing creative solutions to address the engineering challenges of Australia's booming heavy vehicle transport industry.
Having graduated with a Bachelor of Mechanical Engineering from QUT University, Brian went on to work with Australia's National Heavy Vehicle Regulator. It was here that he acquired a taste for the industry and gained valuable insights into the expectations and methodologies of the nation's peak assessment authority, and importantly, its regulations, policies and standards, particularly in PBS.
In 2020, he decided to shift his focus to development and innovation, and brought his extensive knowledge, strong work ethic and customer-first approach, to Smedley's Engineering, and quickly proved to be a key member of the team.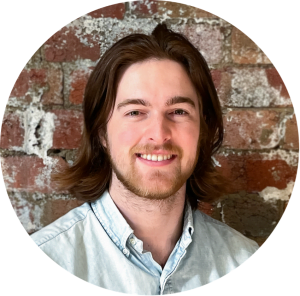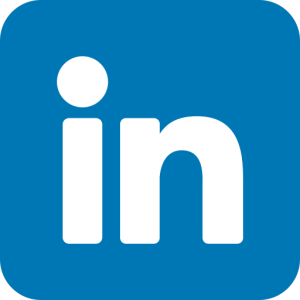 Darcy Shepherd
Graduate Engineer
Darcy joined the Smedley team in 2021, after completing his degree at RMIT. In addition to roles in sales, Darcy also undertook an internship with Garry Rogers Motorsport, while completing his studies.
Inspired during his schooldays, by the practical applications of maths and science in the automotive field, Darcy's interest naturally turned to the engineering field, and pursuing a degree in Mechanical Engineering, from which he graduated with honours.
A keen student of all things innovative, and with outstanding interpersonal skills, a solid work ethic, a curious mind, and an adaptable, open approach to new ideas, Darcy easily fitted into the Smedley ethos and quickly established himself as an integral part of the team.
His dedication to helping others and achieving results has also underpinned his own success as vice patrol captain for one of Victoria's leading surf lifesaving clubs.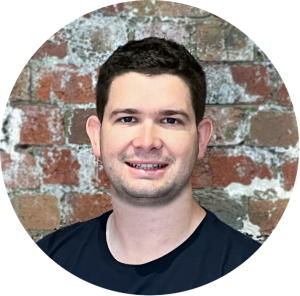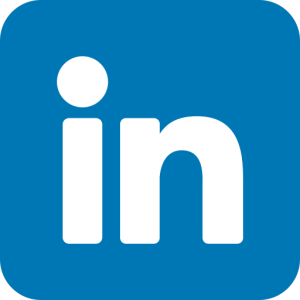 David Clark
Engineering Manager Certification & Compliance 
With both an engineering degree and business management qualifications to his name, David has been at the forefront of cutting-edge engineering since 2012. He began his career in the F1 & Special Builds division of one of the world's leading high-performance automotive cooling specialists, and in 2015 he moved across to heavy vehicle industry as a mechanical engineer.
Like most engineers, his attraction to the field began as a young lad, dismantling anything he could, in order to figure out what made it work. This fascination was fuelled by access to his family's own trucks and machinery from a young age, and a background in speedway racing.
His extensive experience in brake, noise and roll-over testing has driven his enthusiasm to find new innovations in vehicle performance, and he feeds off the excitement, expectation and pressure that comes with applying and assessing new technology. This eagerness is only matched by his deep-seated interest in developing vehicle components that enhance safety, output and efficiency, underpinned by his broad industry knowledge and outstanding customer service.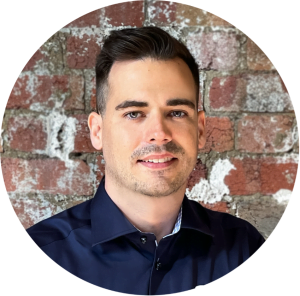 Dion Simms
Engineering Manager - Designing, Testing & Simulation
In 2010, while on a gap year, Dion joined the team at a brand-new recycled water plant on the Gold Coast, where he was tasked with checking completed construction works against the project specifications. This early insight into the industry fuelled an interest in engineering that he'd had since he was a kid playing with Lego Technic and matchbox cars, and later as a farm teenager fixing and creating his own machinery. His destiny was set.
Initially studying a combined Industrial Design/Mechanical Engineering degree he realised that, while industrial design was not his forte, he both loved and excelled at engineering and, following his good sense, he switched to Automotive Engineering – and has not looked back. Australia's automotive industry landscape would however shape his career path.
At the start of his university studies, Ford, Holden and Toyota all made cars in Australia. By the time he graduated, all three had announced their departure from these shores. Attracted by the allure of motorsport, he joined Volvo Polestar Racing in 2014 as a Data & Design Engineer for a number of years, before moving onto senior design and engineering roles at Ford Motors and wastewater consultancy CEENA, as well as establishing his own consultancy business, Polymathic. But his early interest in heavy machinery never truly left him, and in February 2021, he joined the team at Smedleys.
To the firm, he brings his high-performance mindset, which encompasses design, manufacture, self-assemble, test, assess, re-design – often within short timeframes. Dion's keen mind sees him readily utilise the full 'engineering toolset' of analysis, understanding, modelling, iterating and refining, with consummate skill and drive, and his Professional Certificate in Systems Engineering from MIT has seen him become a strong advocate for tying different modelling or data systems together to help uncover innovative solutions.
"Engineers are efficiency practitioners and problem solvers, and I love both aspects, so I bring a lot of enthusiasm and optimism to the table. I really enjoy teaching and sharing knowledge. I really enjoy using data logging equipment, manufacturing wiring looms, and getting out to do field work."
As a Senior Engineer, Dion is a valuable member of the team, and revels in the variety of work that comes with a consultancy, the just-do-it nature of smaller teams, and working with a group of passionate and talented people on locally made components in an exciting growth area in the Australian industry.
A true polymath, away from work Dion divides his time between electronic music production, snow skiing, craft beer, making furniture and engineering race cars in the TCR and Porsche Carrera Cup Australia motorsport series.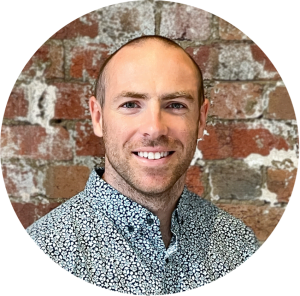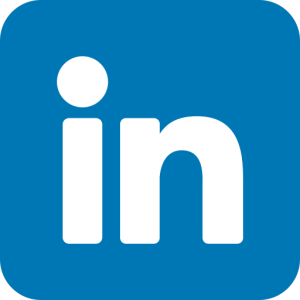 Jackson Heil
Special Projects Management
Since graduating from Swinburne University in 2013, Jackson Heil has been in demand as a skilled and innovative mechanical engineer. In 2018, he joined the Smedley's Engineers team.
Driven by a fascination for mathematics since his school days, Jackson's inquisitive nature and thirst for knowledge – especially in how things worked – forged a keen desire to pursue a career in engineering. Like many in the profession, he spent hours as a lad, disassembling, servicing and reassembling anything that moved.
This deep curiosity led him to a degree in engineering, followed by a number of years at one of Australia's leading manufacturers of trailer bodies. Here, he designed, from concept to construction, the firm's first six-axle dog trailer with twin-bodied side tippers enabling greater loads, as well as new light-weight trailer models.
His ingenuity extended to finding effective ways to decrease warranty claims for old designs, which both saved money and provided greater product efficiency.
Jackson holds a keen interest in the technical side of the industry and all the 'behind-the-scenes' elements of design, innovation and manufacturing to meet PBS requirements.
Naturally, his drive and energy spills over into his life away from engineering, and his spare time is often consumed with snowboarding, riding motorbikes and competing in triathlons.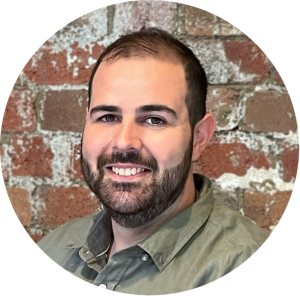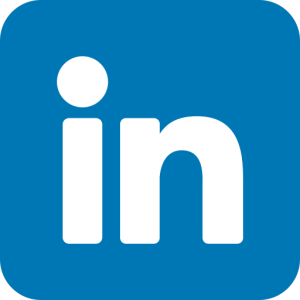 Jesse Colagiuri
Technician
Jesse Colagiuri joined Smedley's Engineers in January 2022, taking on the role of Heavy Vehicle Compliance Technician.
Having studied heavy vehicle body building, Jesse began working as a heavy vehicle body builder and repairer for Royan's Truck & Trailer Smash Repairers in 2009.
In 2015, he transitioned to Borcat Trailers where he was also inspired to further develop his skills by completing a Certification III in Mechanical Engineering & Drafting.
Jesse is a hardworking member of the team. His passion for the industry comes from a lifelong appreciation for all things automotive and mechanical, which is now linked to his enjoyment of traveling around to meet and work with Smedley's clients.
Fun Fact: Jesse always wanted to be a farmer growing up, and has a great appreciation of the lifestyle and hard work involved.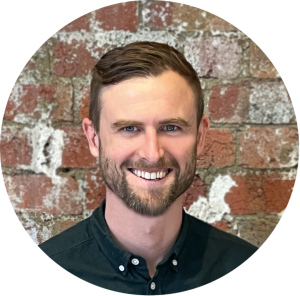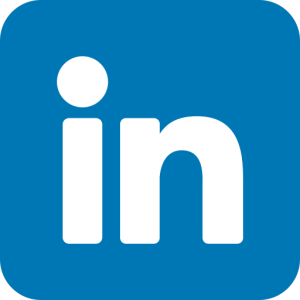 Lachlan Carpenter
Heavy Vehicle Engineer
Since Lachlan was a young lad, he's held an unwavering passion for cars and the automotive industry. Much of this early interest was inspired by his father and uncle, who organized the Australian Safari during its heydays of the 80s and 90s, and of spotting a 'camouflaged', unreleased fleet of BA Falcons as they underwent final testing and validation in his home town. From the start of those formative years, he felt the excitement and knew that the automotive industry was his calling.
Fast-forward to 2011, and in the midst of his Mechanical Engineering degree at University of Wollongong, Lachlan was offered the chance to work as a student engineer within GM Holden's co-op program. Given the responsibility of reducing warranty claims for body closures-related components across all Holden carlines, the role exceeded his childhood dreams of what it's like to work as an engineer for a major car manufacturer, with access to immense research, design and testing resources.
After working his way up the ranks of the industry, both in the private sector as a quality and warranty engineer, and in the public sector working for Vic Roads as a Technical Support Engineer, assisting in the management of the Vehicle Assessment Signatory Scheme (VASS), Lachlan brought his significant and valuable knowledge, expertise and experience to Smedley's in 2021.
Here, his enthusiasm and desire to continually learn more about the auto industry, build solid relationships within that industry, and put the theoretical aspects of engineering into practice performing hands-on vehicle testing, has already paid dividends for clients and our team.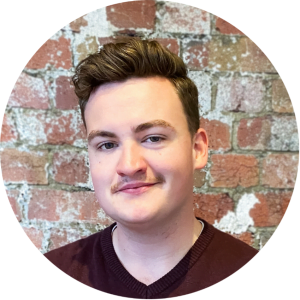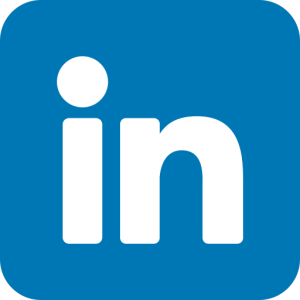 Huw Simms
Technician
Joining Smedley's Engineers as an Engineering Design Technician in April 2022, Huw Simms brings to the team a wealth of knowledge and experience.
Huw commenced his engineering career in 2018, working in civil design. Other previous roles include working as a design draftsman, landscape designer, playground designer, Defense Sim operator/IT technician, and IT administrator.
With a civil engineer father and automotive engineer brother (Dion Simms), it is no surprise that Huw found himself joining the Smedley's team.
Huw is passionate about engineering and driven to understand how the world around him was built, both physically and digitally.
His interests and strengths in systems and process improvement, as well as automation, are accompanied by his honest work ethic, commitment to quality and a determination to leave a positive mark.
Huw's technical intelligence, civil infrastructure design skills and approach to applying innovative technologies to improve systems and general business cements him as a true asset to Smedley's Engineers and its clients.
Fun Fact: Huw knows the lyrics to John Denver's 'Country Roads' verbatim. He also enjoys coding, politics, comedy, gaming and is a volunteer firefighter for the Country Fire Authority.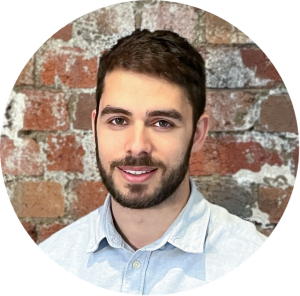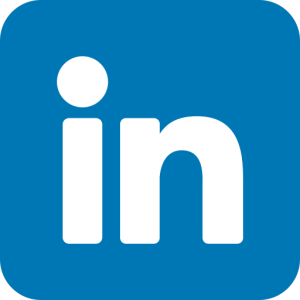 Magnus Heywood
Engineer
Magnus joined Smedley's in October 2020 after earning his Bachelor of Mechanical Engineering from Macquarie University. However, his path towards joining the profession began many years ago.
Born into a family of designers, an eye for detail and sense creativity was in his DNA, but it was his father's passion for cars, motorbikes and basically anything with an engine, that really piqued his interest. From an early age, Magnus shared that passion as well. As a young lad, he'd test himself by trying to spot different makes and models of cars, bikes and planes. That fascination, led to him wanting to know more about the internal, mechanical differences of each, and the underlying details and principles that governed mechanical systems.
Excelling in the STEM subjects at school and uni, he found his niche in heavy vehicle engineering, leading him to join the team where he is now involved in elements of research, design and testing, while also enjoying the opportunity to apply the knowledge he gained university to have an impact in the real world.
Magnus is very service and people-oriented, and as well as relishing the design side of the job, he is just as keen to roll up his sleeves in the field for testing and certification tasks.
A keen motorcyclist, Magnus takes his interest from merely savouring the sense of freedom when riding his Honda CBR1000RR to tinkering with it, understanding it, and even exploring the aerodynamics of motorcycles.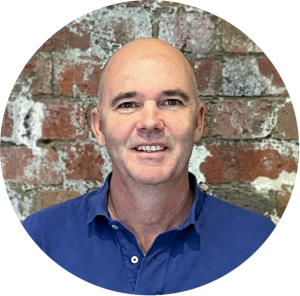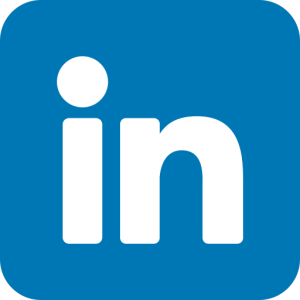 Nathan Wiblin
Engineer
Nathan's professional experience with machinery and engineering began in 1996 as a young apprentice fitter and machinist. His fascination with the technical aspects of his work, and a curiosity about the way machines work peaked his enthusiasm to further his studies, and he embarked on a Bachelor of mechanical Engineering.
With a particular interest in vehicle design, Nathan's knowledge – at both a practical and an concept innovation level – has made him a valuable member of the Smedley team and an important contributor to the company's extensive knowledge base.
John Thompson
Sales Manager
Jason Stewart
Engagement Specialist
Jarrod O'Sullivan
Engineer
Buddhika Senadeera
Engineer