Established in 1931
Smedley's Engineers specialises in Automotive Engineering, Broadcast Engineering and IT Solutions.

Robert JG Smedley
Director and Senior Engineer
Even as a child, Robert shared a passion for all things automotive. After getting his Bachelor of Engineering majoring in Robotics and Mechatronics, Robert moved into the domain of heavy vehicle braking systems with Knorr-Bremse Australia Pty Ltd. While working with this internationally renowned company, Robert rose to the position of Senior Engineer, responsible for Knorr-Bremse's range of Advanced Braking Technologies and Brake System Design. He was a key member of Knorr-Bremse's global team of Advanced Braking Technology experts, and continues to be recognised for his role as the engineer responsible for rolling out the first Australian-built trucks to be fitted with 'ESP' for Kenworth trucks. This high-level experience saw him appointed as Principal Engineer (Heavy Vehicle Freight Network) for the Queensland Dept. of Transport and Main Roads. He advised on the technical issues relating to the construction and dynamic performance of heavy vehicles, and the interrelationship between road geometry and heavy vehicle operating characteristics. He was also actively involved in evaluating and managing the impacts of heavy vehicles and advising other agencies and associations. In December, 2013, Robert joined with his father Alan to regenerate the Smedley family's innovative and passionate leadership in Australia's heavy vehicle engineering industry. Robert maintains a high level of involvement in the heavy vehicle industry in Australia through his participation in industry reference groups and associations and at industry events. And as well as his managerial obligations he also encourages a very hands on approach to the heavy vehicle industry, regularly getting behind the wheel of an 18 speed multi-combination vehicle and putting it to the test.

Alan RG Smedley
Director
Alan began his career working in the family engineering business as a young man, servicing northern Tasmania. He moved to Sydney in 1970, where he worked in various positions in engineering supply, manufacturing, fabrication and retail, and within a few years went on to establish his own engineering business. In 1983, Alan trained at the Australian Film and Television School and embarked on what would become a thirty year career in broadcast television. Through his extensive experience in media technology, including the technical, operational and logistical requirements of outside broadcast and satellite news, key industry players rely on Alan's expert guidance to find innovative solutions for the ever-changing broadcast industry. He has an impressive track record for designing, delivering and implementing efficient cabling and installation procedures to a diverse range of projects. In addition, Alan's computer and software knowledge, including the use of peer to peer networking, remote computer support and data recovery, has seen him emerge as a leading industry supplier of data storage solutions and associated services to Australia's major commercial and public broadcasters, as well as a host of production houses and freelance media professionals.

Dean Abram
Engineering Manager and Senior Engineer
With extensive experience in all aspects of heavy vehicle engineering and vehicle design certification, Dean joined the Smedley's team in 2016 as Senior Heavy Vehicle Engineer. Across his diverse career, which includes both technical and sales roles, he has worked with major names in the freight vehicle industry including Kenworth/Paccar, Mercedes-Benz Trucks and Mercedes-Benz Military Vehicles, AeroMobiles in Singapore, and Daimler Trucks Sydney. He has also managed his own business in Australia, providing specialised vehicle homologation, certification and vehicle import for a Singaporean manufacturer and supplier, while also being a Licenced Certifier under the Roads and Maritime Services (RMS) Vehicle Safety Compliance Certification Scheme (VSCCS). Graduating with a Bachelor of Mechatronics Engineering with Honours from Monash University, Dean's keen interest in trucks saw him take on a sales role where he learned important aspects of the industry at the front line, enabling him to genuinely understand the needs of the customers from a purchasing perspective. Prior to this, he was in specialised engineering roles, where he was able to apply his technical aptitude in the fields of vehicle testing, performance analysis (for both commercial and military use), design development, compliance, and vehicle safety. As well as his stand-out communication and analysis skills, developed over many years liaising with government agencies and external stakeholders, Dean has built an envied reputation for his astute problem solving, and creative approach to tackling the varied and ever-changing challenges of the modern heavy vehicle industry to deliver optimum outcomes for his clients.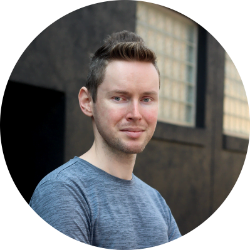 Andrej Bucko
Senior Engineer
Andrej joined Smedleys as a Senior Engineer in 2018 after almost a decade at ARRB where he honed his skills in the field of vehicle dynamics. Graduating from Monash University, Clayton in 2011, with both a degree in mechanical engineering, and a Bachelor of Science (majoring in physics and maths), Andrej has successfully combined the academic and theoretical aspects of these disciplines with a practical aptitude that sets him apart from many in his field. He brings substantial heavy vehicle knowledge, together with expertise in AutoSIM, ADAMS and Trucksim simulation packages, and is an accredited performance based standards (PBS) assessor. These skills ensure that he is quick to identify potential engineering, design and performance challenges well in advance, and then apply his knowledge, with integrity and scientific rigor, to find effective and efficient solutions. Andrej credits his success to his keen interest in seeing how his vehicle combinations perform in simulation, and motivated by the knowledge that he is able to help increase the productivity and safety of Australia's heavy vehicle fleet. When not watching animations of trucks, Andrej can often be found at the gym or making YouTube videos.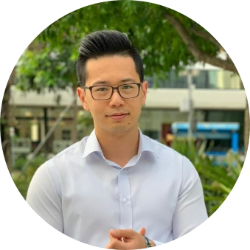 Brian Chuang
Senior Engineer
With a natural gift for maths, science and design, Brian always seemed destined to be an engineer; a field in which he could put his considerable skills to good use, finding and developing creative solutions to address the engineering challenges of Australia's booming heavy vehicle transport industry.
Having graduated with a Bachelor of mechanical Engineering from QUT University, Brian went on to work with the Australia's National Heavy Vehicle Regulator. It was here that he acquired a taste for the industry and gained valuable insights into the expectations and methodologies of the nation's peak assessment authority, and importantly, its regulations, policies and standards, particularly in PBS.
In 2020, he decided to shift his focus to development and innovation, and brought his extensive knowledge, strong work ethic and customer-first approach, to Smedley's Engineering, and quickly proved to be a key member of the team.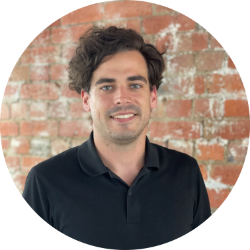 Dion Simms
Senior Engineer
In 2010, while on a gap year, Dion joined the team at a brand-new recycled water plant on the Gold Coast, where he was tasked with checking completed construction works against the project specifications. This early insight into the industry fuelled an interest in engineering that he'd had since he was a kid playing with Lego Technic and matchbox cars, and later as a farm teenager fixing and creating his own machinery. His destiny was set.
Initially studying a combined Industrial Design/Mechanical Engineering degree he realised that, while industrial design was not his forte, he both loved and excelled at engineering and, following his good sense, he switched to Automotive Engineering – and has not looked back. Australia's automotive industry landscape would however shape his career path.
At the start of his university studies, Ford, Holden and Toyota all made cars in Australia. By the time he graduated, all three had announced their departure from these shores. Attracted by the allure of motorsport, he joined Volvo Polestar Racing in 2014 as a Data & Design Engineer for a number of years, before moving onto senior design and engineering roles at Ford Motors and wastewater consultancy CEENA, as well as establishing his own consultancy business, Polymathic. But his early interest in heavy machinery never truly left him, and in February 2021, he joined the team at Smedleys.
To the firm, he brings his high-performance mindset, which encompasses design, manufacture, self-assemble, test, assess, re-design – often within short timeframes. Dion's keen mind sees him readily utilise the full 'engineering toolset' of analysis, understanding, modelling, iterating and refining, with consummate skill and drive, and his Professional Certificate in Systems Engineering from MIT has seen him become a strong advocate for tying different modelling or data systems together to help uncover innovative solutions.
"Engineers are efficiency practitioners and problem solvers, and I love both aspects, so I bring a lot of enthusiasm and optimism to the table. I really enjoy teaching and sharing knowledge. I really enjoy using data logging equipment, manufacturing wiring looms, and getting out to do field work."
As a Senior Engineer, Dion is a valuable member of the team, and revels in the variety of work that comes with a consultancy, the just-do-it nature of smaller teams, and working with a group of passionate and talented people on locally made components in an exciting growth area in Australian industry.
A true polymath, away from work Dion divides his time between electronic music production, snow skiing, craft beer, making furniture and engineering race cars in the TCR and Porsche Carrera Cup Australia motorsport series.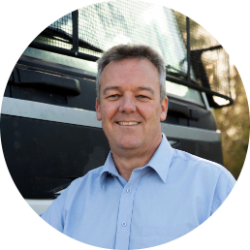 Chris Nisbet
Technical Sales
Joining Smedley Engineering in 2021, Chris brings almost 30 years of sales experience to the team.
His impressive career background has taken him from Australia to Europe, Asia and back again, working in a diverse range of fields including dairy equipment sales and manufacturing, and the provision of equipment, tanks, hoses and fittings for the liquid transport industry.
Attracted by Smedly's solid reputation in the sector, Chris's impressive track-record in sales, as both a manager and business owner, is testament to the strong client relationships he maintains – all built on his proven philosophy that a supplier is not simply a provider of goods and services, but also plays a key role in assisting the productivity, efficiency and reliability of his clients' operations.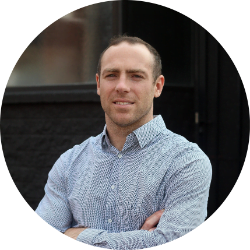 Jackson Heil
Engineer
Since graduating in 2013 from Swinburne university, Jackson has been in demand as a skilled and innovative young mechanical engineer, joining Smedleys in 2018.
Driven by a fascination for mathematics since his school days, Jackson's inquisitive nature and thirst for knowledge – especially in how things worked – forged a keen desire to pursue a career in engineering. Like many in the profession, he spent hours as a lad, disassembling, servicing and reassembling anything that moved.
This deep curiosity led him to a degree in engineering, followed by a number of years at one of Australia's leading manufacturers of trailer bodies. Here, he designed, from concept to construction, the firm's first six-axle dog trailer with twin-bodied side tippers enabling greater loads, as well as new light-weight trailer models.
His ingenuity extended to finding effective ways to decrease warranty claims for old designs, which both saved money and provided greater product efficiency.
Jackson holds a keen interest in the technical side of the industry and all the 'behind-the-scenes' elements of design, innovation and manufacturing to meet PBS requirements.
Naturally, his drive and energy spills over into his life away from engineering, and his spare time is often consumed with snowboarding, riding motorbikes and competing in triathlons.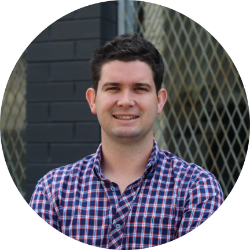 David Clark
Heavy Vehicle Engineer
With both an engineering degree and business management qualifications to his name, David has been at the forefront of cutting-edge engineering since 2012. He began his career in the F1 & Special Builds division of one of the world's leading high-performance automotive cooling specialists, and in 2015 he moved across to heavy vehicle industry as a mechanical engineer.
Like most engineers, his attraction to the field began as a young lad, dismantling anything he could, in order to figure out what made it work. This fascination was fuelled by access to his family's own trucks and machinery from a young age, and a background in speedway racing.
His extensive experience in brake, noise and roll-over testing has driven his enthusiasm to find new innovations in vehicle performance, and he feeds off the excitement, expectation and pressure that comes with applying and assessing new technology. This eagerness is only matched by his deep-seated interest in developing vehicle components that enhance safety, output and efficiency, underpinned by his broad industry knowledge and outstanding customer service.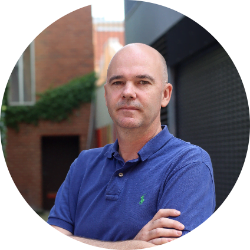 Nathan Wiblin
Graduate Engineer
Nathan's professional experience with machinery and engineering began in 1996 as a young apprentice fitter and machinist. His fascination with the technical aspects of his work, and a curiosity about the way machines work peaked his enthusiasm to further his studies, and he embarked on a Bachelor of mechanical Engineering.
With a particular interest in vehicle design, Nathan's knowledge – at both a practical and an concept innovation level – has made him a valuable member of the Smedley team and an important contributor to the company's extensive knowledge base.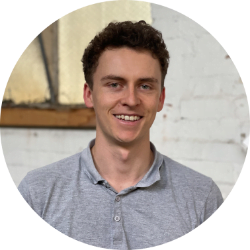 Michael Rhodes
Graduate Engineer
After finishing his studies 2020 with a Bachelor of Mechanical Engineering (Hons) from UNSW, Michael started an internship with an engineering and design consultancy firm in Sydney before joining the Smedleys team, as a Graduate Engineer in 2020.
Having always held an interest in applied sciences and a passion for understanding the inner workings behind everyday devices and machines, the field of engineering offered the logical career path for this enthusiastic, and energetic young professional. Now, as a full-time engineer, he is able to fuel his hunger for learning about diverse systems and technologies – such as finite element analysis and computational fluid dynamics – while also applying his existing knowledge to create solutions for real world problems, especially in the heavy vehicle industry.
This drive is spurred on by an eagerness to explore new innovations and challenges, and draw on the knowledge and experience of his colleagues to gain key technical and professional skills that will ultimately benefit not only clients but heavy vehicle safety and performance in general.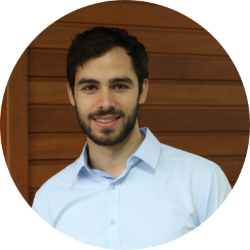 Magnus Heywood
Graduate Engineer
Magnus joined Smedley's in October 2020, having earned his Bachelor of Mechanical Engineering from Macquarie University. His path towards joining the profession however, began many years ago.
Born into a family of designers, an eye for detail and sense creativity was in his DNA, but it was his father's passion for cars, motorbikes and basically anything with an engine, that really piqued his interest, and from an early age, he began to share that passion as well. As a young lad, he'd test himself by trying to spot different makes and models of cars, bikes and planes. That fascination, led to him wanting to know more about the internal, mechanical differences of each, and the underlying details and principles that governed mechanical systems.
Excelling in the STEM subjects at school and uni, he found his niche in heavy vehicle engineering, leading him to join the team where he is now involved in elements of research, design and testing, while also enjoying the opportunity to apply the knowledge he gained university to have an impact in the real world.
Magnus is very service and people-oriented, and as well as relishing the design side of the job, he is just as keen to roll up his sleeves in the field for testing and certification tasks.
A keen motorcyclist, Magnus takes his interest from merely savouring the sense of freedom when riding his Honda CBR1000RR to tinkering with it, understanding it, and even exploring the aerodynamics of motorcycles.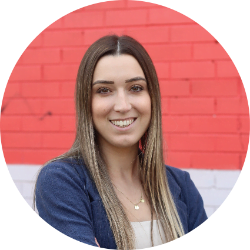 Rachel Natoli
Office Administrator
Outgoing, energetic and highly organised, Rachel is responsible for keeping the office and the teams running smoothly.
Coming from an accounts, finance and PR background, Rachel joined Smedleys in 2019 as office administrator, armed with a Bachelor of Arts, Psychology. Prior to this, she worked in London for two major global corporations where she honed her skills in business finance and administration.
A natural communicator and highly efficient systems manager, Rachel has a knack for building strong and trusted professional relationships and establishing easy rapport with clients and suppliers.
Katie Case
Administration Support
Katie joined Smedley's in March 2016 to help support her father Alan and brother Rob by overseeing the day-to-day administration of the business, and ensure that client requirements are consistently addressed with seamless efficiency and timeliness. After completing her Bachelor of Communications, Media Arts, sub majoring in human rights law, Katie embarked on a career as a production secretary for 'Wide World of Sport' at Channel Nine. She then moved to the fast-paced and demanding role of Executive Assistant to the Head of Drama in 2006. Since then she has commenced legal studies in the Juris. Doctor program at the University of Newcastle while raising a young family. As a busy mum and student, her natural talent for multi-tasking and juggling multiple projects at once, along with an aptitude for delivering clear and practical administrative solutions, were quickly appreciated by the Smedley's team, where the innovative nature of the industry makes the most of her strong attention to detail and superior communication skills.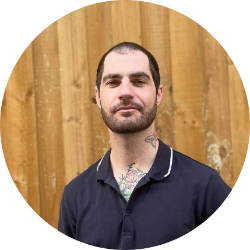 Benjamin Tapper
Receptionist/ Administration Assistant
As receptionist and admin assistant, Ben is likely to be the first contact many clients have with Smedleys Engineering, which is why his friendliness, attention to detail, organisational skills, positive attitude and supportive nature made him the perfect fit for Smedley's front line.
Ben brings both energy and empathy to a role that sees him support the team and our clients by quickly grasping issues at hand, pin-pointing the key requirements and working out the most effective way to meet the needs and find solutions.
His enquiring mind and enthusiasm to understand innovations and new concepts places him in good stead as a valuable source of information and insights into the transport industry.